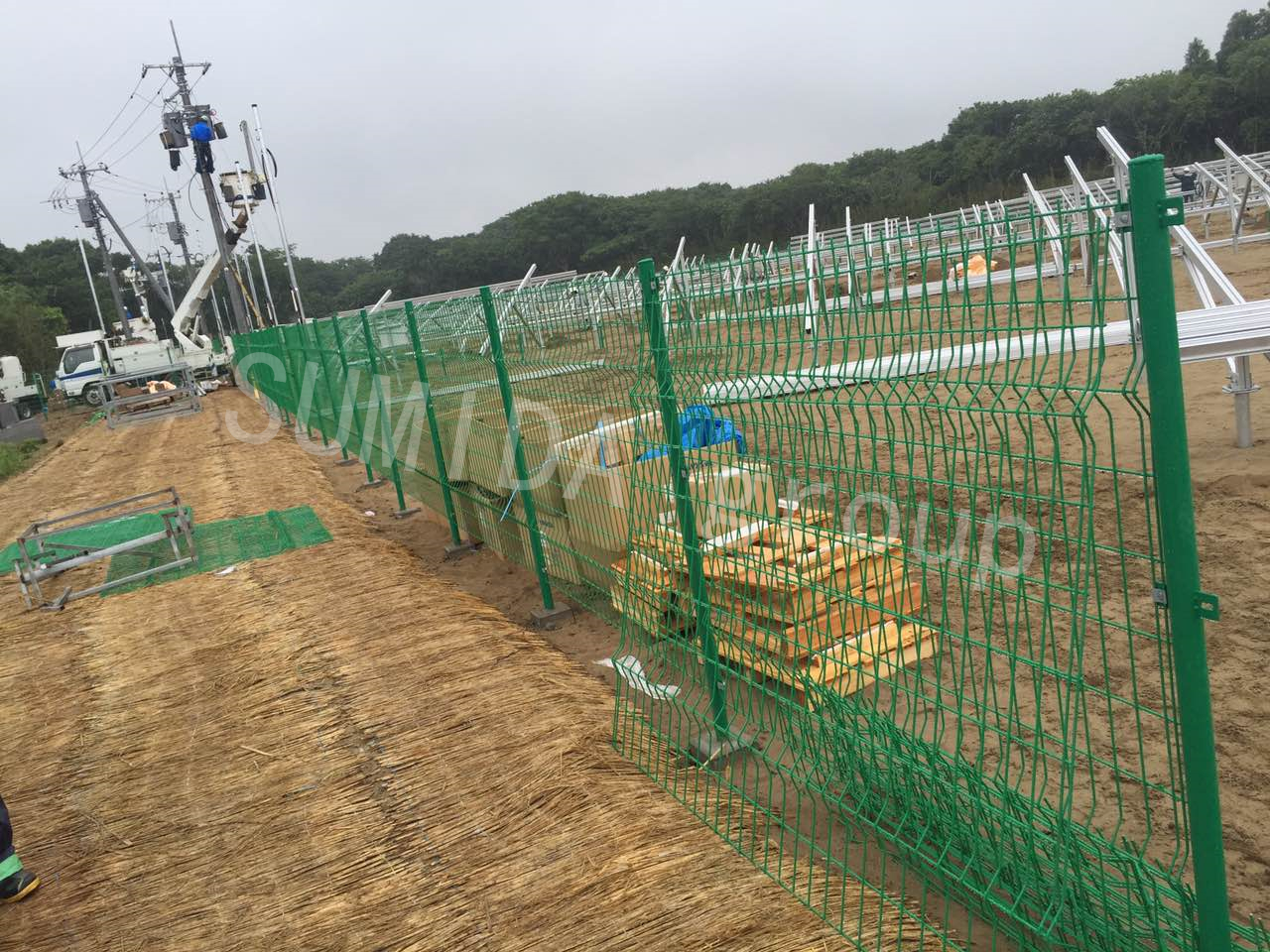 The p

hotovoltaic

p

ower

s

tation

f

ence

is a new type of protection product, which is mainly used for isolation and protection in the area of the p

hotovoltaic

p

ower

s

tation

. Such protective fences are generally treated with two-layer anti-corrosion treatment, which has enhanced anti-corrosion ability and long service life. Trusted by our customers.





The common form is mainly for the side frame of the column, the two sides of the column, peach-shaped column triangle folding field

, etc.



Product advantages:

1.

Easy to install and simple.



2.

Easy to transport, installation is not limited by terrain ups and downs, especially for mountains, slopes, multi-land with strong adaptability.



3.

High strength and good overall stability.



4.

Dip and galvanized have good anti-corrosion and decorative effects. The color of the mesh is available in three colors: green, white and brown.



5.

The style is complete, the specifications and models can be customized according to the requirements provided by customers.