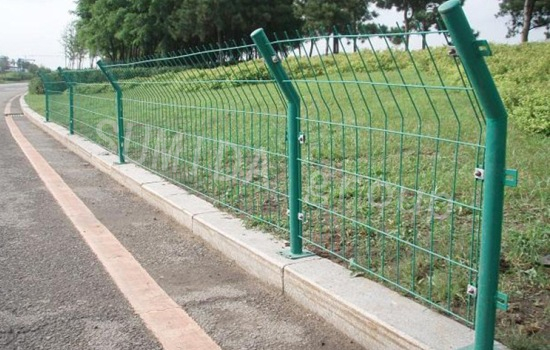 Highway fence is also called: highway guardrail, enclosure fence, traffic barrier, highway guardrail, highway guardrail, highway barrier, road grid, etc. Highway fence is the most common type of fence series. It is made of domestic high-quality low-carbon steel wire and aluminum-magnesium alloy wire. The structure is concise, beautiful and practical, easy to transport, and the installation is not restricted by terrain fluctuation. For mountainous areas, slope and multi-bend areas are highly adaptable.
Highway fence features:
1.
The post is made of concrete castings and the construction
price of the project is low.
2.
High strength
and
good overall stability.
3.
The color plastic layer has good anti-corrosion, anti-aging, anti-sun and decorative effect.
4.
The whole fence is harmonious and beautiful.
5.
Solid and durable, appropriate price, suitable for use in large areas.